Sentinel has various methods and tools to support the evaluation of medical products. U.S. Food and Drug Administration (FDA) scientists use Sentinel data to complement their data and information. This includes:
Adverse event reports
Published study results
Clinical trials
The FDA uses this information to inform regulatory decisions about medical product safety. The FDA may access Sentinel data for other reasons. This includes:
Estimating the background rate of health outcomes
Examining medical product use
Evaluating research methods
Sentinel develops a wide range of methods to enhance medical product safety assessment.
Early Stage Methods Projects
Early stage methods projects represent novel ideas and innovations. They need completion of proof-of-concept work.
Mid-Stage Methods Projects
Mid-stage methods projects focus on existing methodological techniques. These techniques have not been fully applied in the  Sentinel Distributed Database.
Later Stage Methods Projects
Later stage methods projects use a prototype to inform production-ready analytic tools. This prototype affects these aspects of production-ready analytic tools:
Development
Implementation
Enhancement
 There are a variety of automated tools for active safety surveillance in Sentinel. These include routine querying tools such as:
Summary tables
Modular programs
Software toolkits
These tools are quick when used in a distributed data environment. Together, these tools support FDA's Active Risk Identification and Analysis (ARIA) program.
Tool Capabilities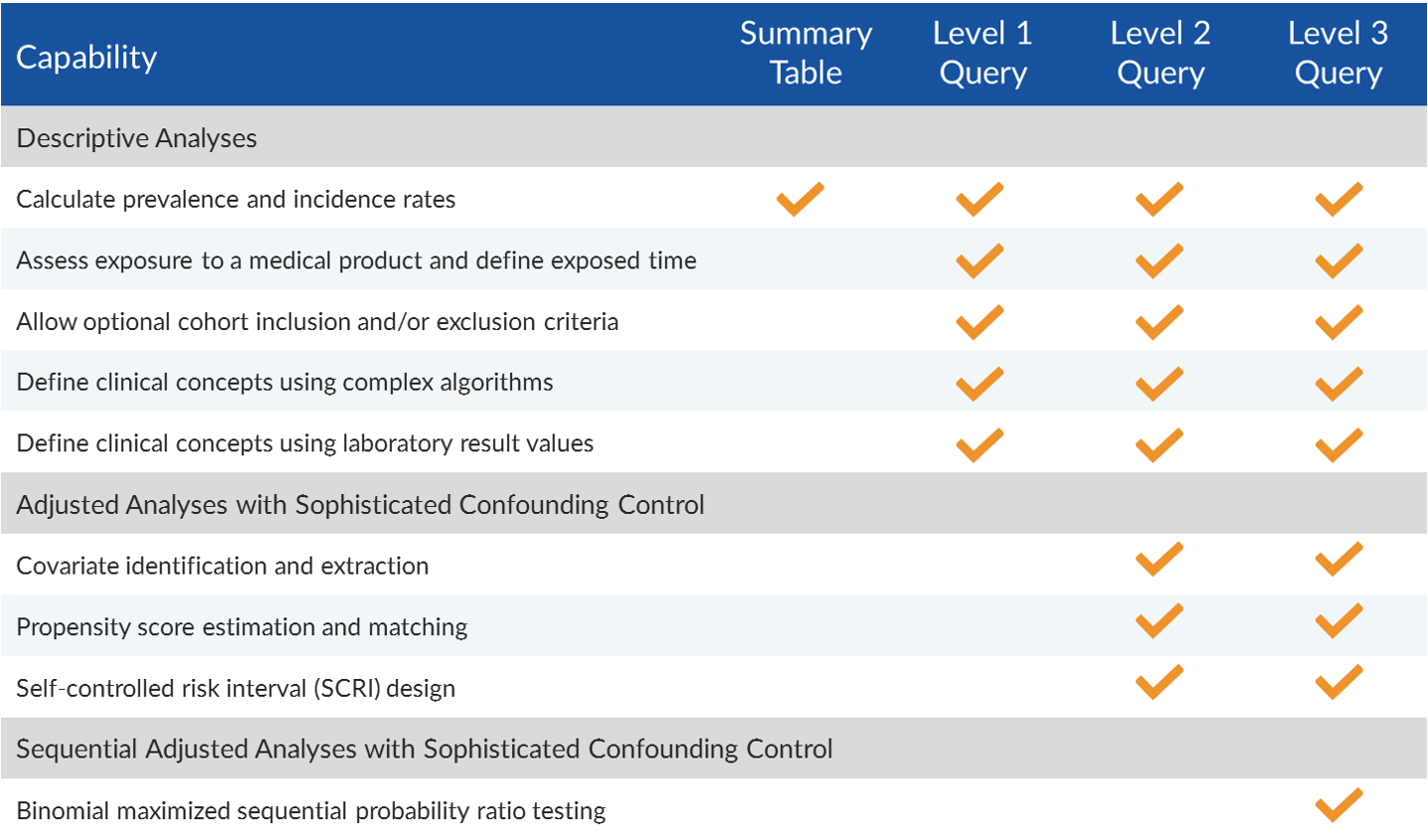 Want to Learn More About ARIA and Sentinel Surveillance Tools?
Visit our Software Packages and Toolkits Library.