The Sentinel Distributed Database (SDD) is comprised of quality-checked data held by 17 partner institutions. Data at these partner institutions are generated from patient interactions with the United States healthcare system through their insurers and providers. For example, fictitious patient Bob (shown below) is a male who is enrolled in a health plan and experiences several medical encounters between 2011 and 2014.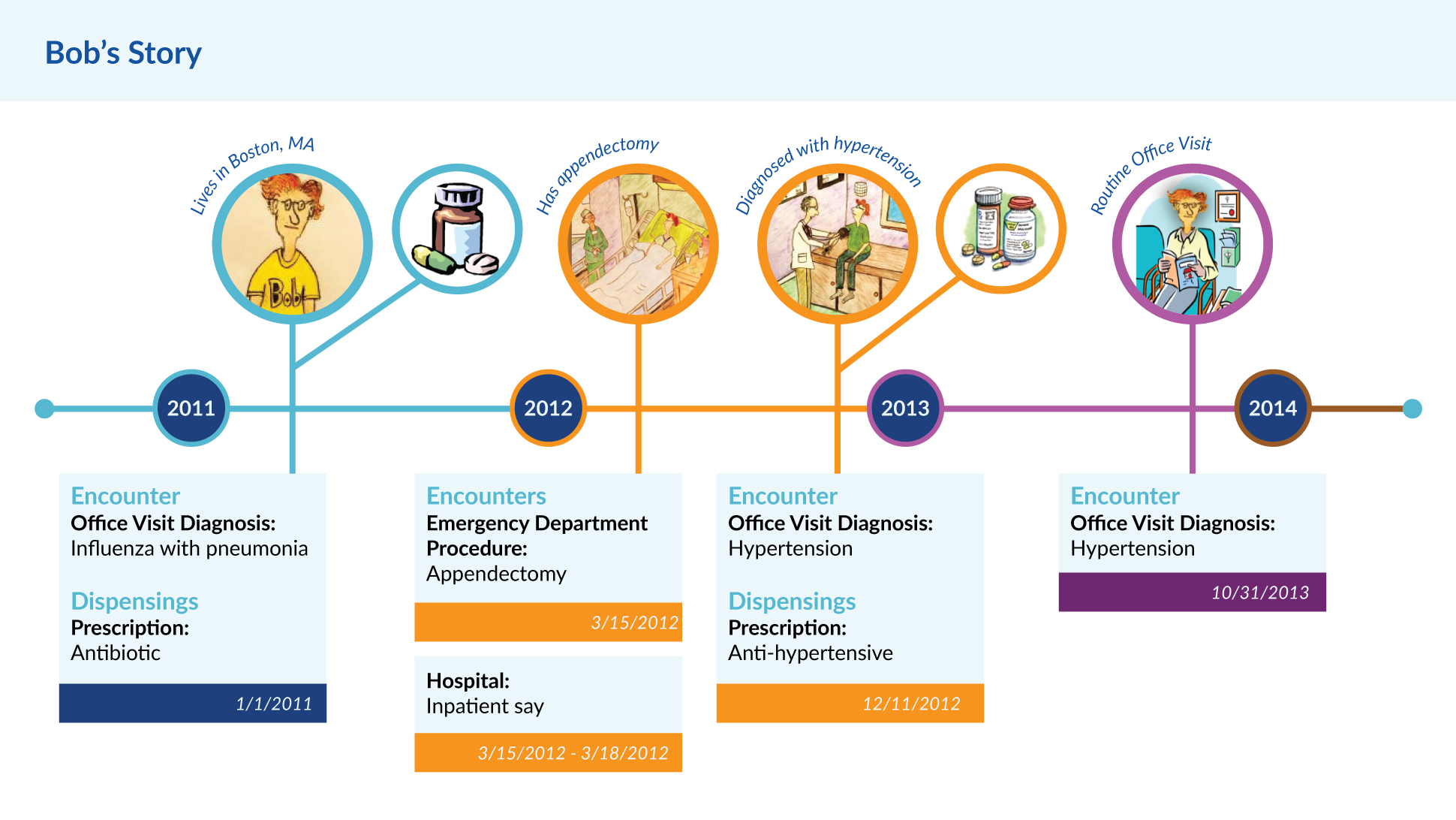 Bob's diagnoses, procedures, and prescription information from his medical encounters appear in Sentinel data along with information from billions of medical encounters from other patients across the U.S. Data are aggregated to preserve the privacy of every individual member contributing to the SDD. The SDD has:
223 million members* 2000-2016 (178 million members* with both medical and pharmacy benefits), age breakdown as follows: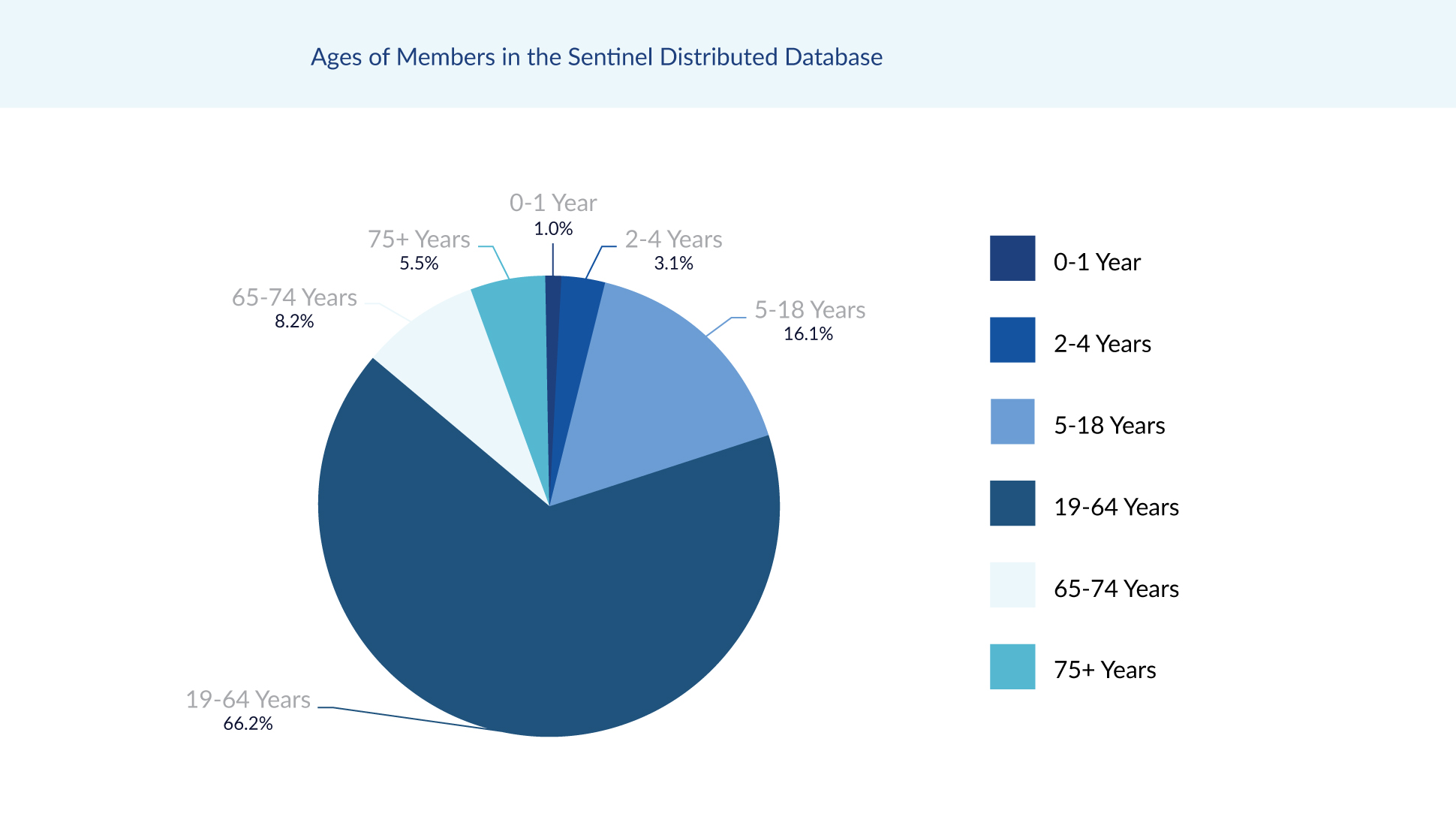 425 million person-years of observation time
43 million people currently accruing new data
5.9 billion pharmacy dispensings
7.2 billion unique medical encounters
42 million people with at least one laboratory test result
*Counts distinct patient ID values in the database.
Essential to the success of the Sentinel Program are two key features: (1) the fact that it is a distributed database, and (2) it makes use of a common data model.
Click here for more information on Sentinel's Distributed Database and Common Data Model.
Click here for information on Sentinel's Complementary Data Sources.