Sentinel uses a distributed data approach in which Data Partners maintain physical and operational control over electronic data in their existing environments. The distributed approach is achieved by using a standardized data structure referred to as the Sentinel Common Data Model. Data Partners transform their data locally according to the Common Data Model, which enables them to execute standardized computer programs that run identically at each Data Partner site. Data Partners are able to review the results of the queries before sending them back to the Sentinel Operations Center. Queries are distributed and results are returned through a secure portal in order to preserve privacy. The combined collection of datasets across all Data Partners is known as the Sentinel Distributed Database (SDD). The figure below illustrates Sentinel's distributed data approach.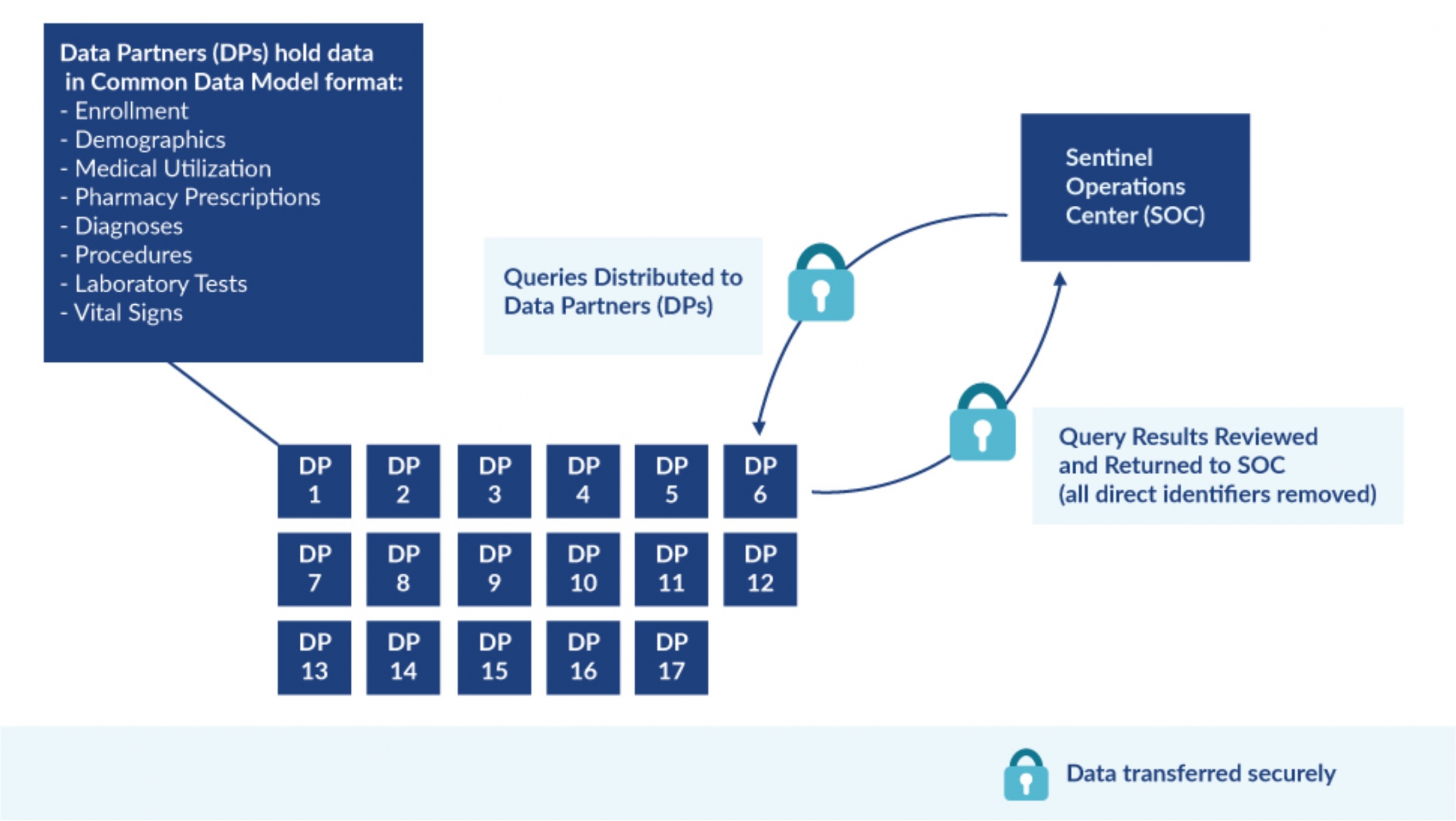 A key benefit of the distributed approach is that it minimizes the need to share identifiable patient information. Additionally, each healthcare data system has unique characteristics, and use of a distributed system better enables the Data Partner's involvement in running analyses to ensure an informed approach to interpreting results.
For more detailed information on the Common Data Model and Distributed Database, visit the Sentinel Common Data Model page.